3 Free Download Apps for Android 2017
Android is ruling the Smartphone's industry, It is a mobile based operating system developed by the Google using Linux kernel. Basically it can be accessed over touch screen mobiles and tablets. Now Android being turned into mobile friendly reaching the real world demands and actions. Like other mobiles Android fulfill our basic needs of messaging, web browsing, voice based features, multi-touch, multitasking, screen capture, TV recording, Video calling, Multiple language support and other connectivity features like Wi-Fi, Bluetooth, Tethering. Besides it will support all kinds of Media, Can watch live streaming, Supports Java. Latest version of Android is 7.1.2 Nougat which is released on April 4, 2017. Now Android is available in 100+ languages.
One must keep this kind of applications on their Android phone:
1. Google Keep- is a note-taking application developed by Google launched in 2013. It is available on all platforms like Android and iOS. One can include text, images and audio. Users can even set reminders which are integrated with Google now. One can write text on Images can create voice recordings. Users have the chance of selecting single column view and multicolumn view. There are different kinds of color-coded notes like White, Red, Orange, Yellow, Green, Teal, and Grey.
Features:
One can quickly capture what your mind is speaking to you and get reminder later at your desired place or time.
Can speak a voice memo and it will be automatically translated and saved.
Grab a poster and customize it whenever you want to make it easy remembrance.
If you are looking forward to pick groceries? One can easily set location-based reminder to catch your grocery right place when you get to nearby store.
2. Yelp
Yelp app will be useful to you when you are looking to have lunch or dinner or any kind of food nearby place. This app is featured with business pages also loaded with user rated recommendations. Whether you are looking for a perfect place to have lunch, shop, drink, relax or play! Yelp will guide you. It helps you to put your business at your fingertips.
3. Office Mobile
We all know about MS Office which consists of a list of applications used to prepare word documents, presentations, calculations, picture manager, outlook manager and more. All these are used in Desktops, Laptops, Tablets, and Notebooks for many requirements. These are used for many business requirements. In the same way for mobiles, we have office mobile application which will be providing all the same features of the MS-Office but user friendly for android and iOS Users. In Google play store there are 10million plus downloads for office mobile application. After downloading the application we need sign in or create a new account giving some basic details. After creating we will need to download the next required application which maybe Microsoft word, Microsoft PowerPoint, Microsoft outlook, Microsoft one drive and much more. Downloading them we can create any document as per our requirement.
Nevertheless, these applications are must for Android Phones. These applications are constantly updated and it has kind of paid and free versions developed by Android experts.
For more details visit Techiestate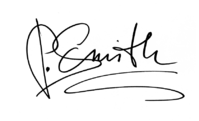 AT RARE LABS WE CREATE MORE THAN JUST HOUSING